If you receive an email stating Your requested Fi Nano Update was unsuccessful, this means the current owner of the chip has rejected the request.
Your Fi Nano microchip is automatically registered with the contact information of the vet/rescue/breeder who purchased the chips. This contact information will be used as an additional point of contact if the pet is lost. The vet/rescue/breeder is responsible for approving your microchip registration.
Once a chip is registered to a new owner, the vet/rescue/breeder is still included on the chip, but the main contact information is the owner of the pet. If you have taken over the care of a pet, and have requested a microchip transfer from the previous pet owner, they are responsible for approving the transfer.
To find out why your microchip registration or transfer was rejected, we suggest the following:
If this was a transfer request from the previous pet owner, we suggest contacting the previous pet owner.

If this was a registration attempt, please contact the vet/rescue/breeder associated with the microchip.
______________________________________________________________________________________________
How to Contact the Current Owner
If you are unsure who the current owner or vet/rescue/breeder of the chip is, you can visit https://nano.tryfi.com/ to look up the microchip and review the current contact information. Simply type your microchip number in the white search bar and click search: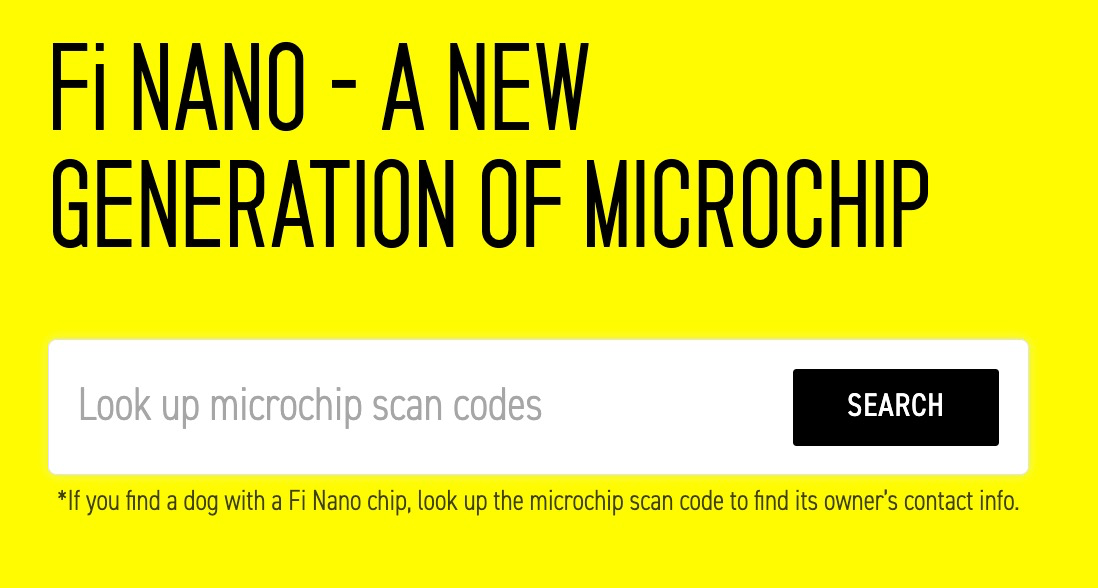 The top of the page shows the current owner. Click Send Message to send an email to the pet owner.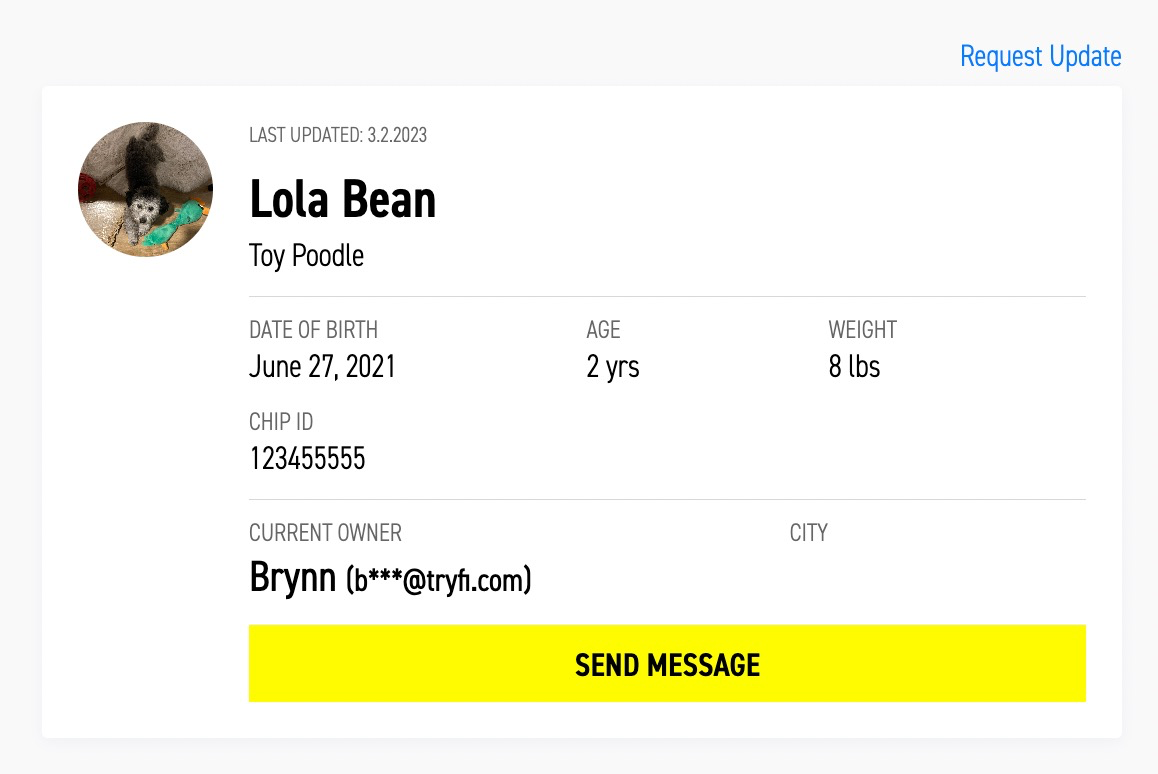 The bottom of the page shows the vet/rescue/breeder's information. Click CONTACT VET/RESCUE/BREEDER to send an email to the vet/rescue/breeder.