Android users will notice an occasional notification saying, You are connected to DOG'S NAME. This notification is not sent from the Fi App.
This notification is sent from your Android phone and alerts you to a Bluetooth connection that has remained on your phone for an extended period. Here is what the notification looks like:

You can select which alerts & notifications you would like to receive within the Fi App, see: Alerts and Notifications 101.
______________________________________________________________________________________________
Steps to Turn Off Connectivity Notifications
You can turn this notification off in two ways.
Option 1:
1. Long press the notification when it appears, and then click the setting (gear) icon in the upper-right-hand corner: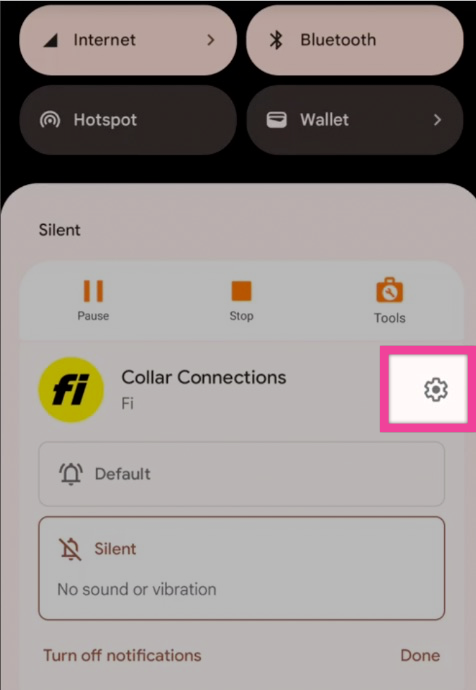 2. This will take you to the exact alert sent by your Android phone, which is a Collar Connections alert. On this page, you can toggle this alert off: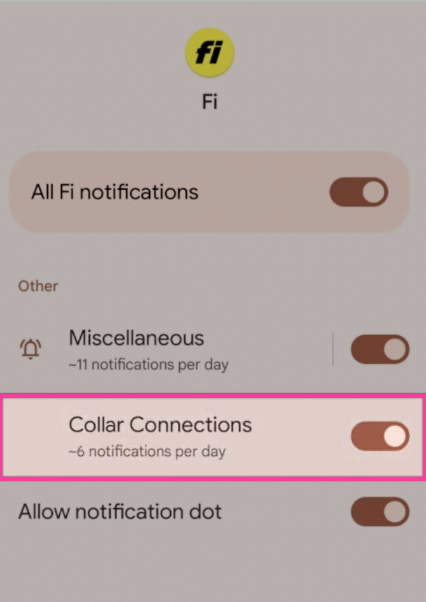 Option 2:
1. Alternatively, you can turn this notification off by going to your phone Settings and then selecting the Apps settings menu: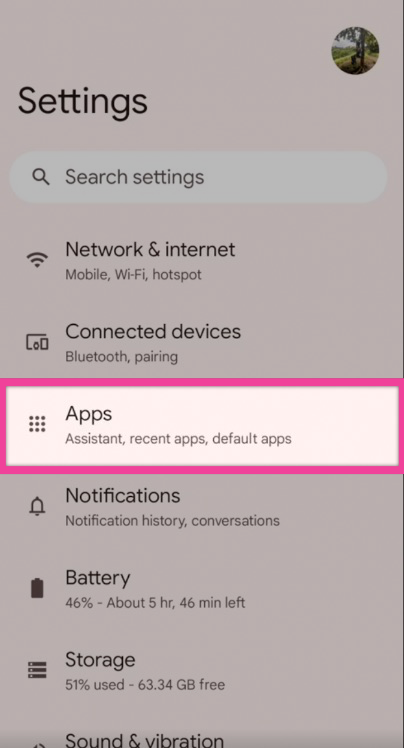 2. Then, you can select the Fi App from the list. Then select Notifications and then toggle off Collar Connections.