All Fi bands are interchangeable, and you may find yourself needing to swap the band for a new color, or style. Below you'll find a simple how to video for Fi Collar bands and Martingale Fi Collar bands.
How to Swap or Change a Fi Collar band
How to Swap or Change a Martingale Fi Collar Band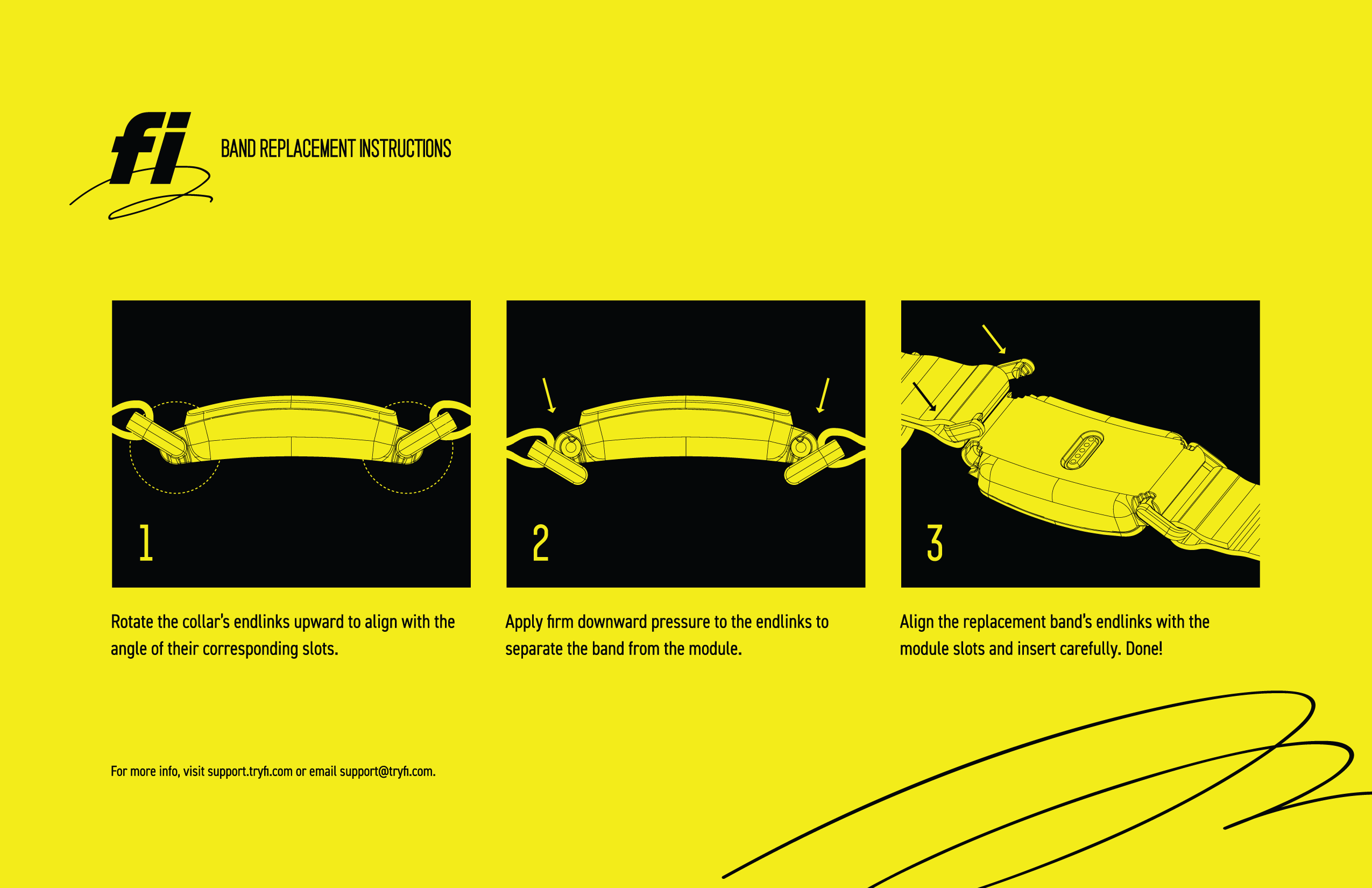 All Fi Collars are rigorously tested for >100lbs of pull force in our manufacturing facility.
For dogs with specific behavioral issues or big pullers we recommend using a harness in complement to the Fi Collar for tracking.
For maximum security, ensure the endlinks on your dog's Fi collar always remain as flat as possible- this means ensuring appropriate size and fit of your dog's Fi collar so there is not enough slack to allow for excessive rotation or movement of the module itself. See Sizing and Fit for further instructions to ensure appropriate size and fit.