Whether you bought a new band for your dog's Fi collar or you just need to re-attach it, the image below will walk you through the process.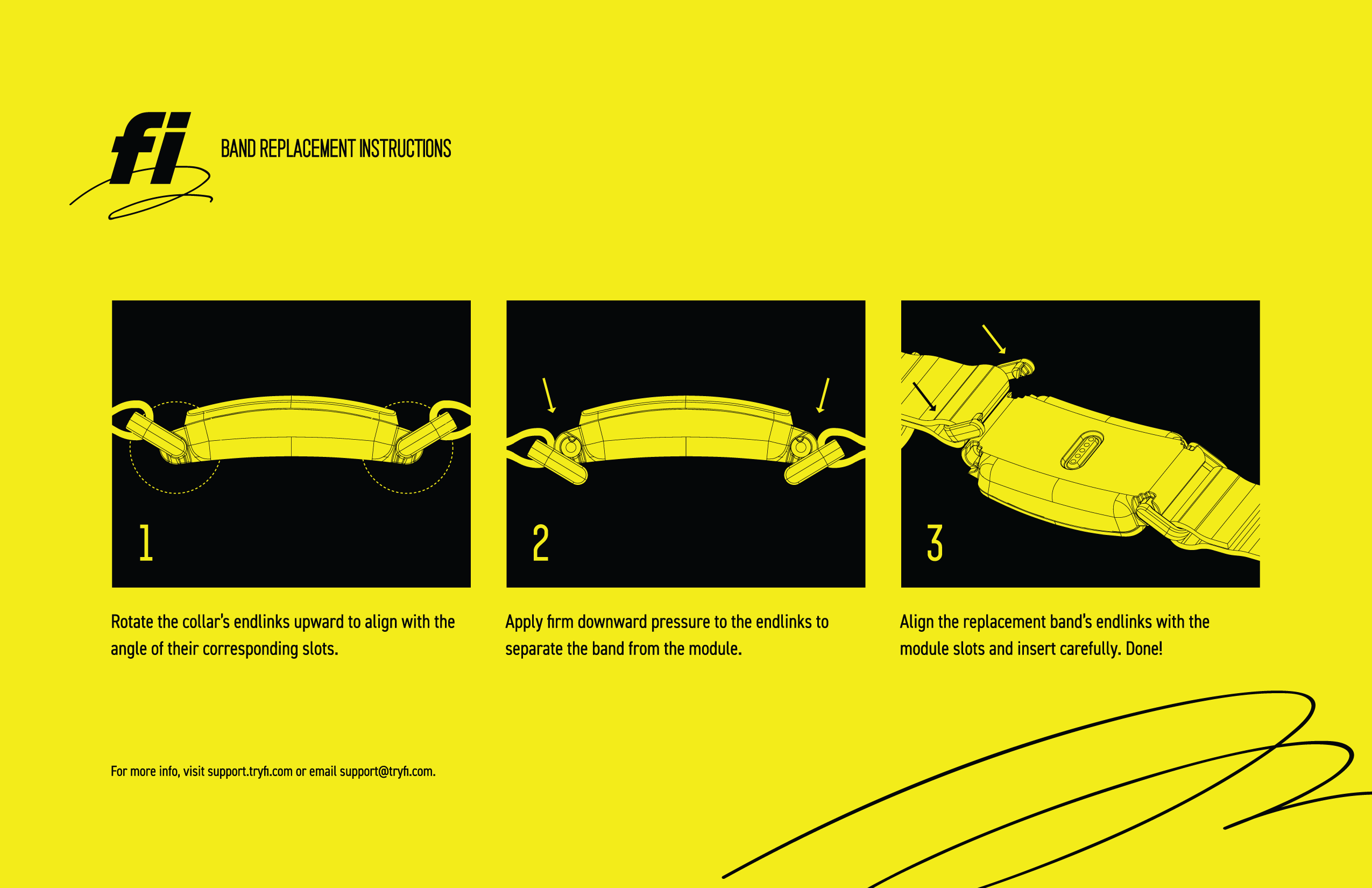 For maximum security, ensure the endlinks on your dog's Fi collar always remain as flat as possible- this means ensuring appropriate size and fit of your dog's Fi collar so there is not enough slack to allow for excessive rotation or movement of the module itself. See Sizing and Fit for further instructions to ensure appropriate size and fit.
NOTE: If your dog's Fi collar endlinks are damaged or faulty, please make sure you have a back-up connection to your dog and do not rely solely on the Fi collar as a link to your dog's leash - we don't want your dog to get away from you, especially without their Fi collar secured.
In the case of a buckle or endlink hardware issue, contact Fi support via our request form so we can assist you in ensuring proper fit and functionality OR provide a replacement collar band, if necessary.