First things first, welcome to the Fi pack, pup!
We believe in freedom to dog, and we hope with your newly acquired Fi Collar you'll be able enjoy more walks, adventures and all things dog.
If your pup has not previously worn a Fi Collar, and you've noticed they are looking at you inquisitively- this is normal! Some pups require an adjustment period, and sometimes their humans do too.
When designing Fi we researched the muscular composition of hundreds of dogs to ensure that Fi would be comfortable for long term use. Fun fact: unlike the human neck, your dog's neck has many powerful, well developed muscles that protect the trachea. This is why even smaller dogs are able to pull owners on their leash.
The Fi's design is revolutionary in size, and very lightweight (our small is 80g), that being said, if your pup has not worn a GPS tracker before, it will look different.
We recommend taking time to help your pup adjust to their Fi if it is not love at first sight, and pairing the Fi Collar with an activity your pup loves: such as putting the collar and going on a walk the first few times they are introduced to the collar. Bonus? Good testing opportunities for you to see all that Fi can do!
In our office we have a range of pups (pictured below), from small (Izzy, 17 lbs) to XL (Thor, 90 lbs our CDO.)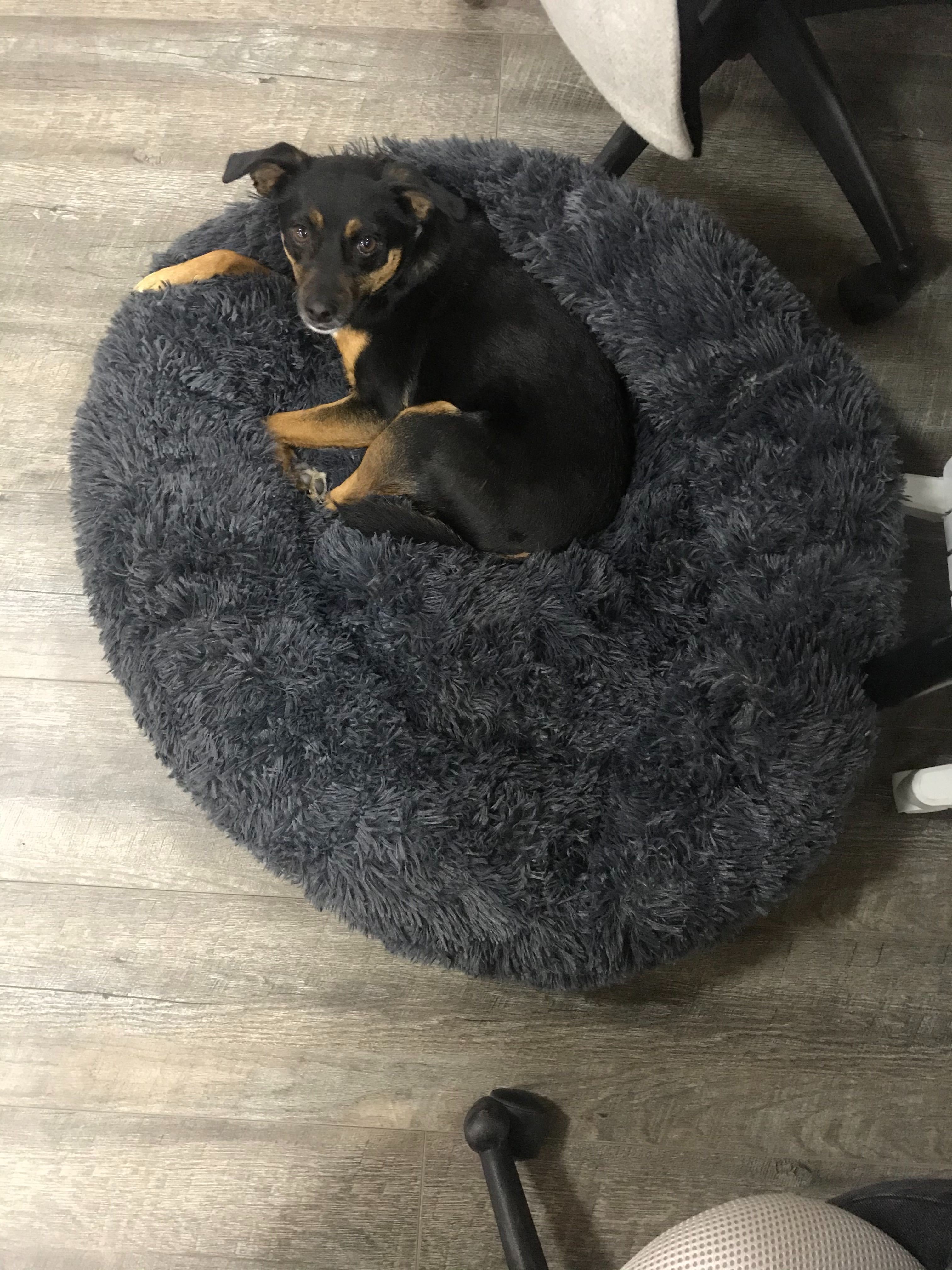 .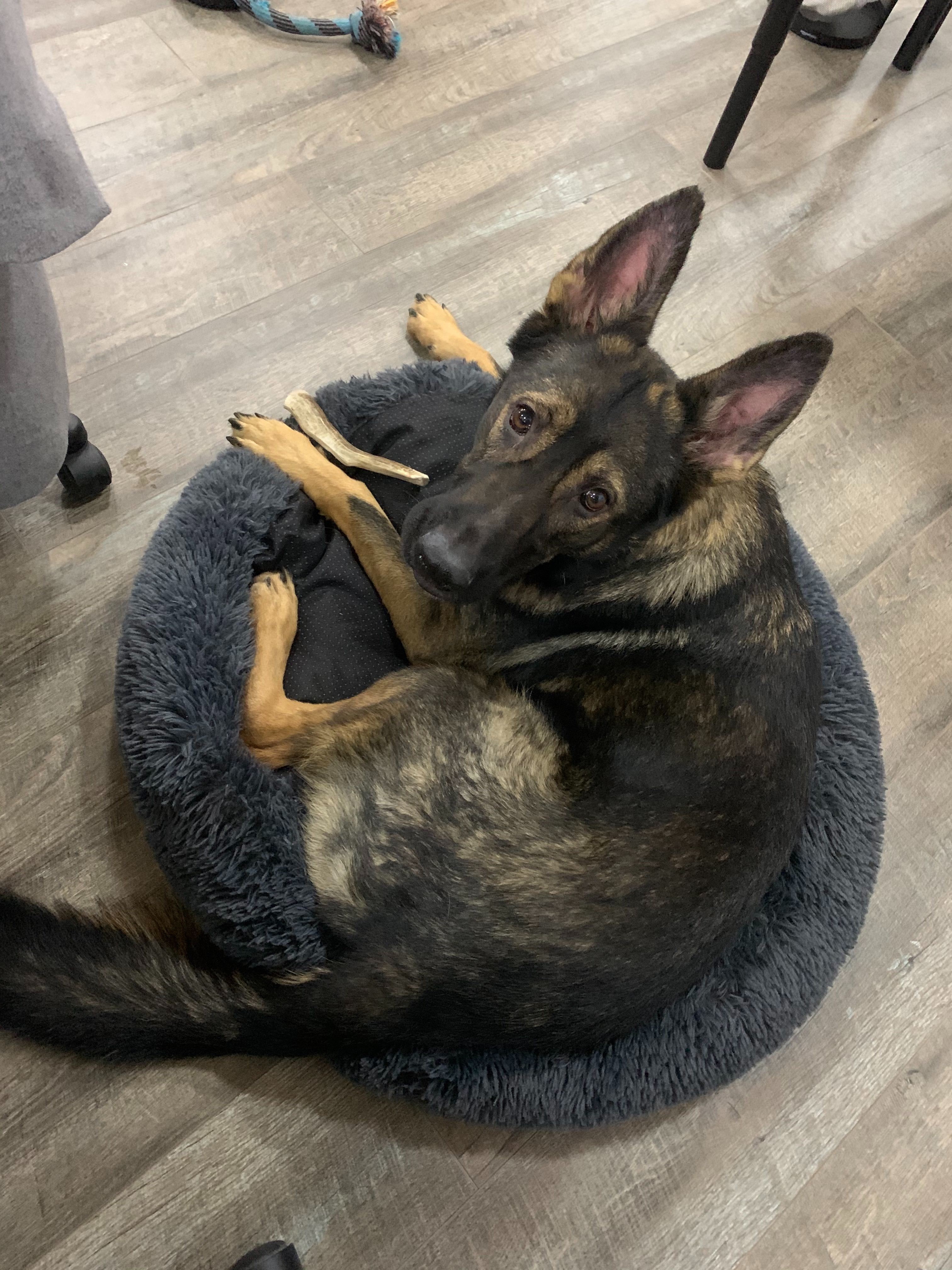 All Series 1 Fi Collars are rigorously tested for 100 lbs of static pull force in our manufacturing facility, and constructed from fiber-reinforced nylon, Fi Series 2 is reinforced with an internal end-to-end metal frame and tested for 300 lbs static pull force limit.
For dogs with specific behavioral issues, or pullers we recommend using a harness in complement to the Fi Collar for tracking. Depending on the impact speed of a shock load (like a squirrel sighting) the energy delivered to the hinge can exceed a 300 lbs static pull.
Puppies & Small Dogs of Fi
Fi has been designed so you can easily Replace The Fi Collar Band, and as such puppies can start wearing a small, and size up as needed.
For our smaller pups, we've designed the Fi Collar band to have plastic buckles to make Fi even more lightweight and comfortable! Some of our pint sized members:
Jax (10 lbs, and growing):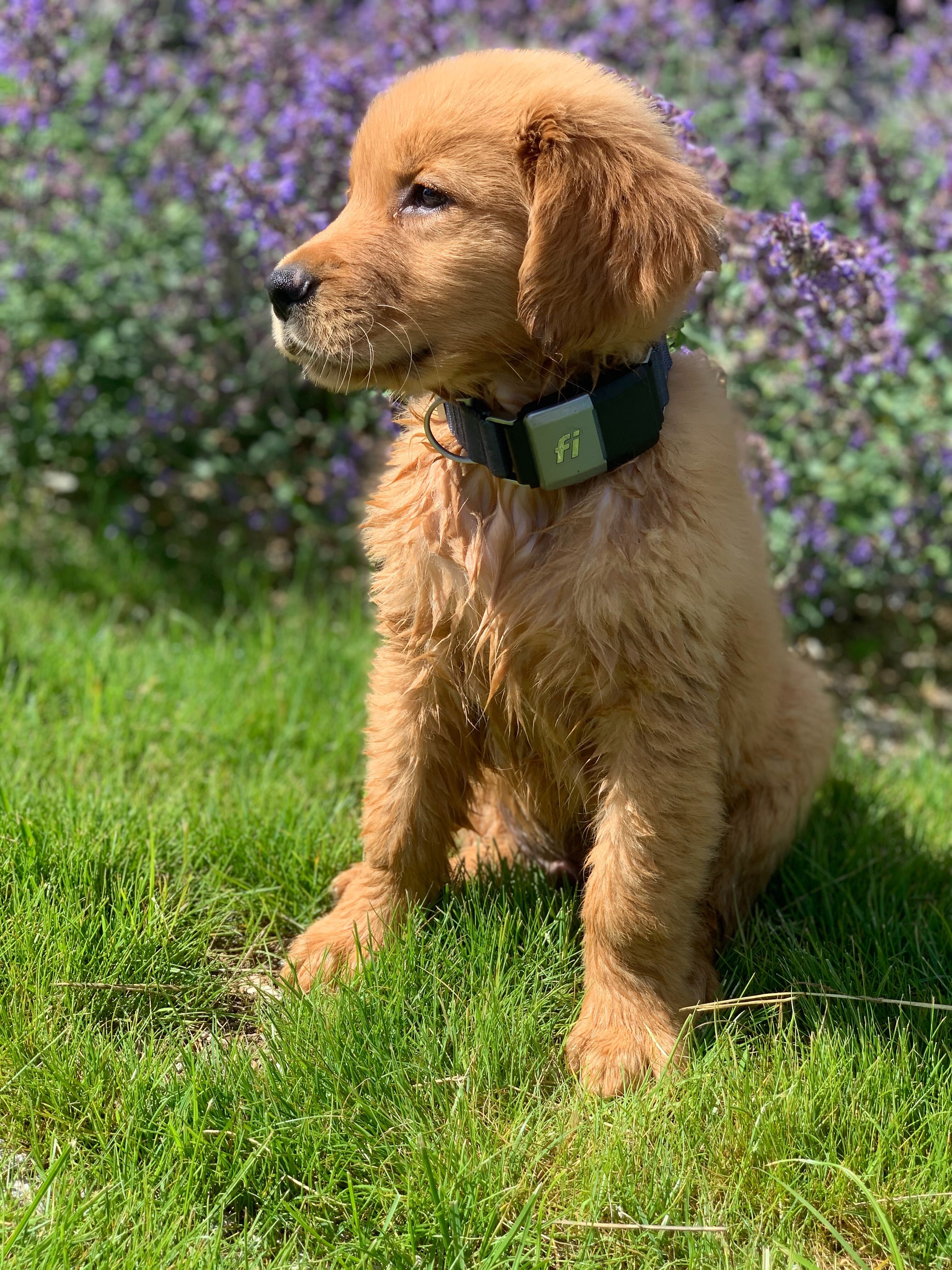 Nara (13 lbs), Sawyer (10 lbs):