You can cheer on other dogs that you follow by "Liking" their walks and vice versa; your dog can be cheered on by their followers. Likes for walks are located in the app on the Live page. A heart icon is what is clicked to cheer on a pup for a great walk!

The like option will only show up for dogs that you follow see: Fi Community, Social Features and Privacy Mode
How Do I Like ♡ Walks for Dogs I Follow?
A walk alert, from dogs you follow, will show up on the Fi app on the Live page. This is a walk you can Like ♡. It will appear in your feed and will look like this: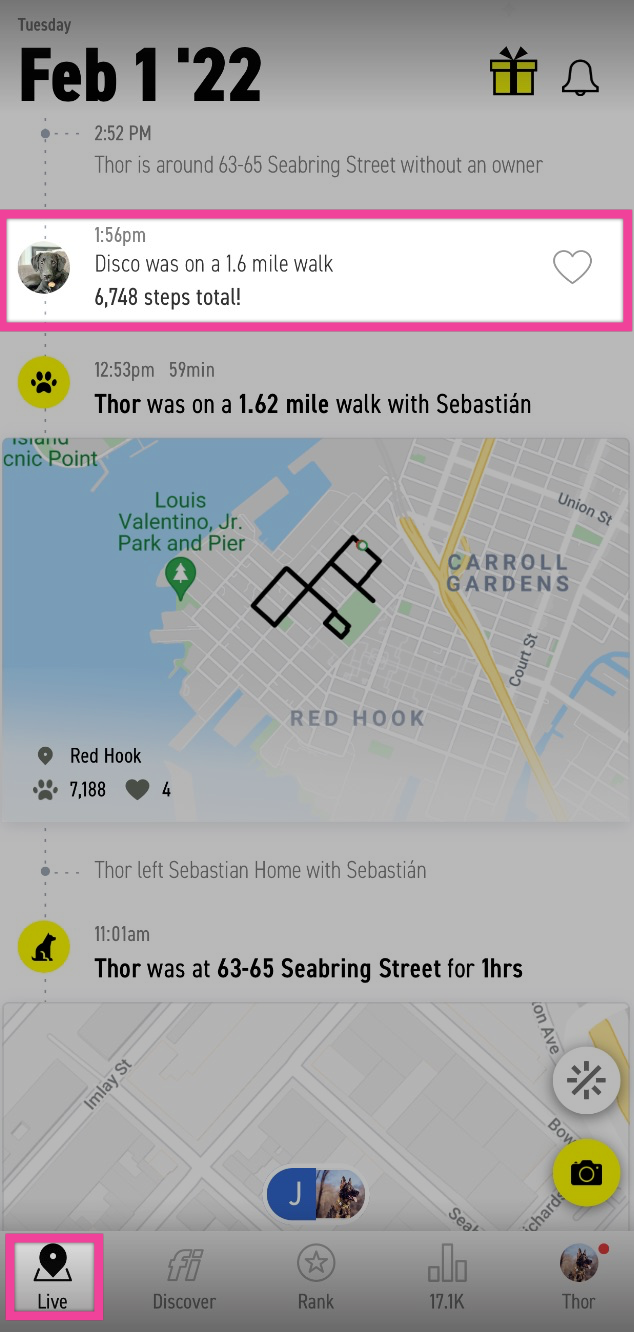 Do My Followers See the Location of My Walk?
No, they will only see that you went on a walk and how many miles and steps your walk was.

Will I Receive Notifications for Likes ♡ I Receive?
When a friend that follows you likes ♡ your pup's walk, it will appear in the notification center and look like this: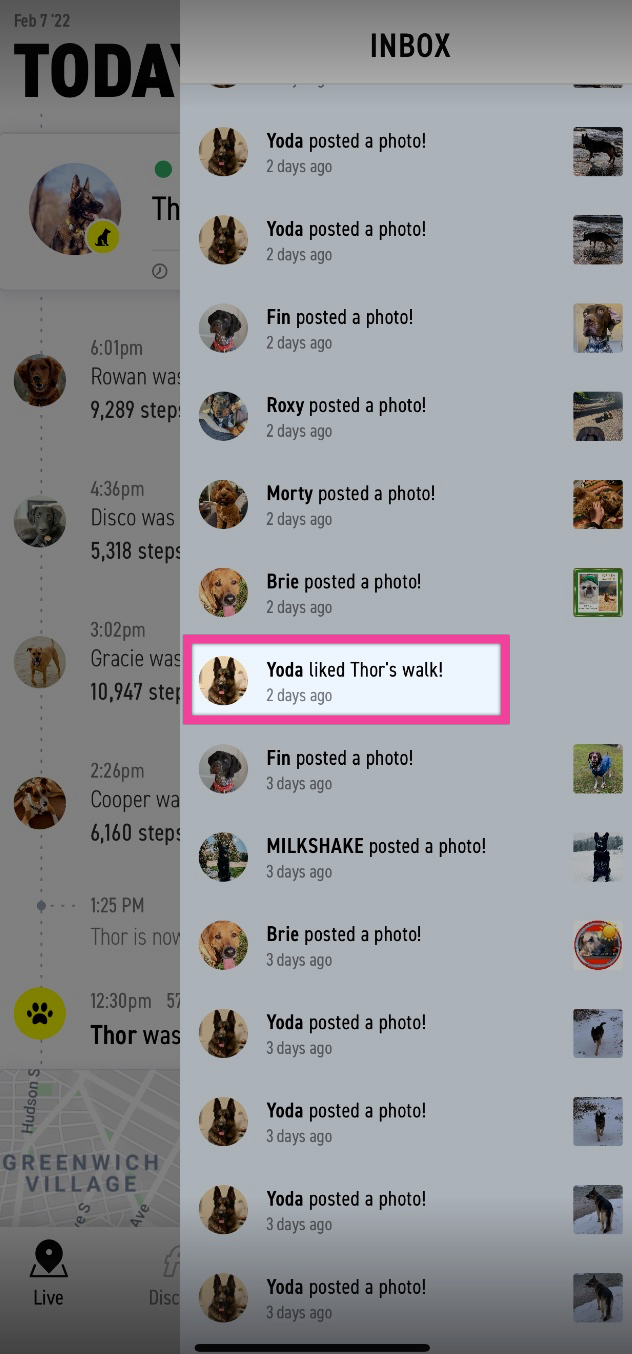 There will also be a heart icon ♡ on the bottom of the walk card with a number next to it. This indicates how many of your pup pals have liked the walk: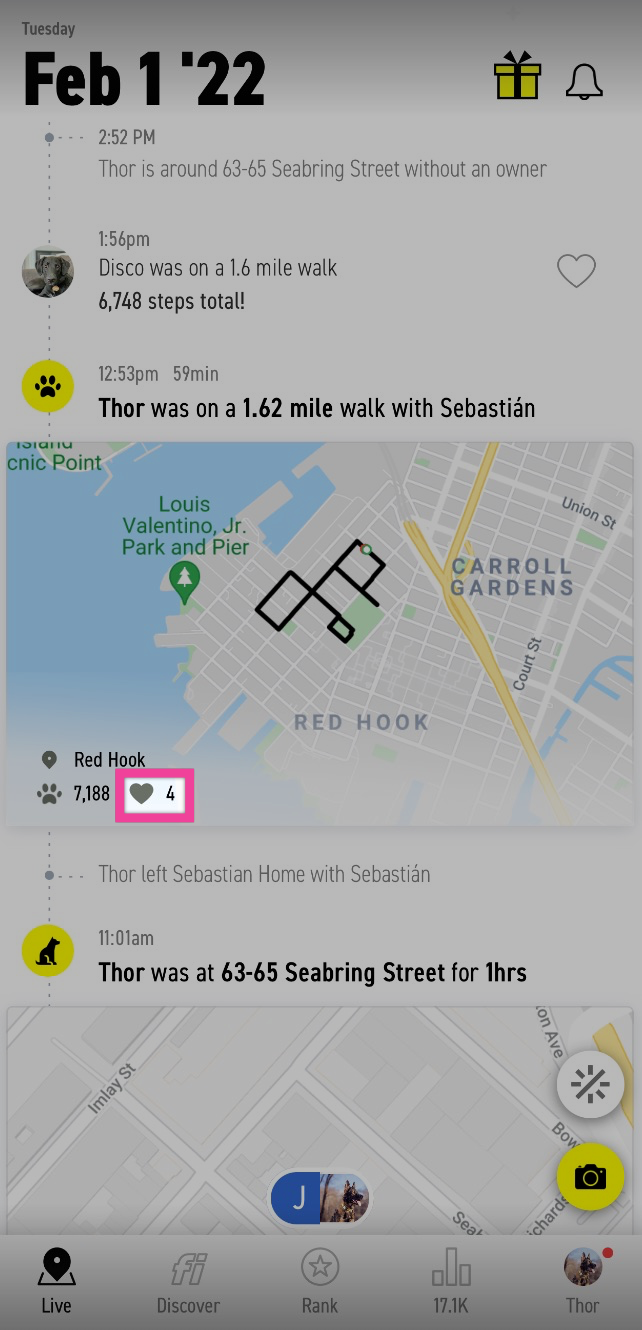 When you click in on a walk card, it will say the number of Likes next to the other walk information: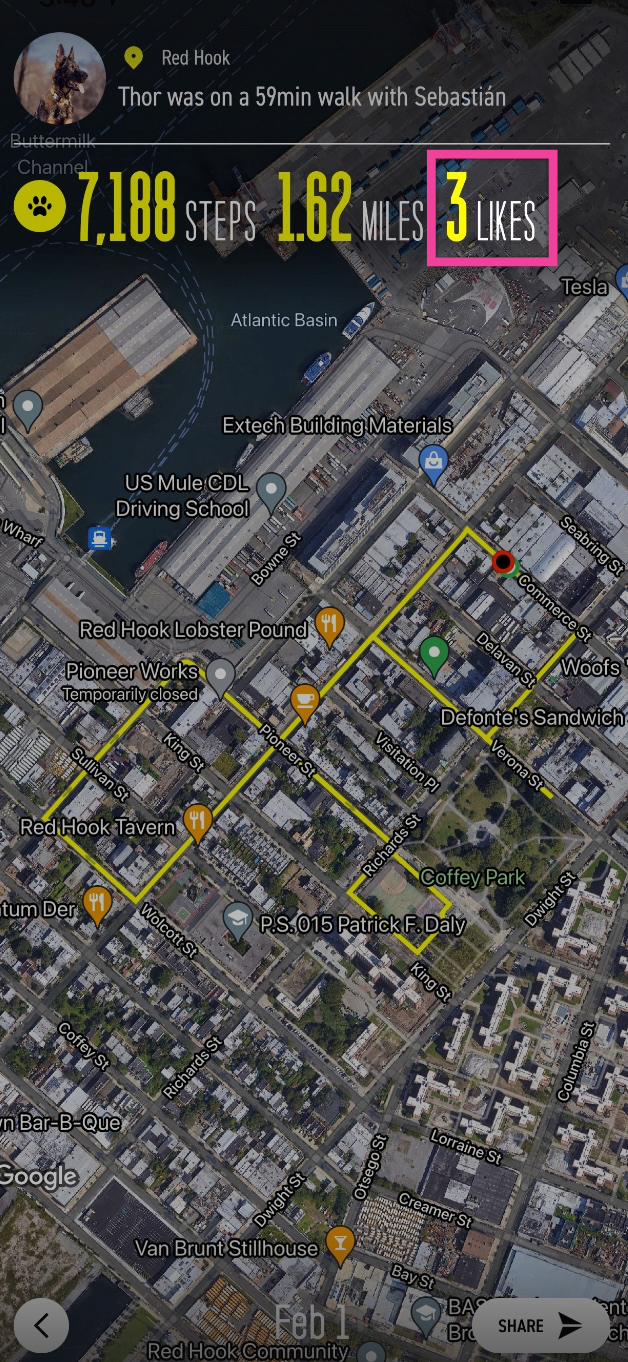 Are All Walks Able to Get a Like ♡?
No - a walk must have 20% (or more) of your daily step goal in order to be eligible for a Like ♡.
If less than 20% of your daily step goal is reached during a walk, it will not appear and be eligible for your followers to Like ♡.
Additionally, your pup's step goal must be more than 10,000 steps. Walks completed by dogs, whose step goal is below 10,000 steps, will not be eligible for walk Likes ♡.