Understanding Claps 101
Claps are a way of cheering on your pup pals for a great walk. Claps are available for any Fi dog you follow, see: Fi Community, Social Features and Privacy Mode
Clapping for dogs you follow
A clappable walk alert is a walk you can clap for that belongs to a dog you follow. It will appear in your feed and will look like this: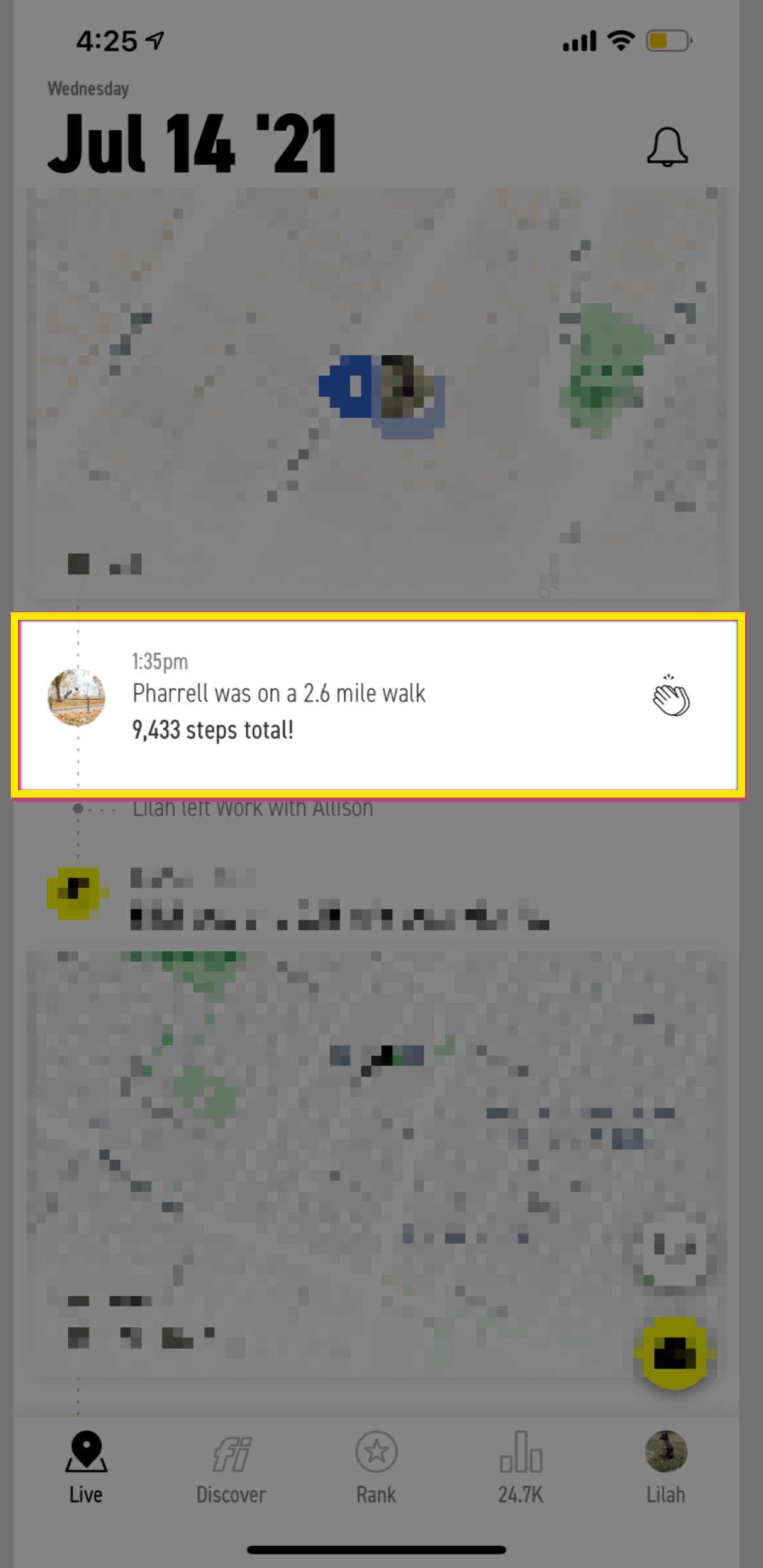 Notifications for claps you receive
When a friend claps for your pup's walk, it will appear in the notification center and look like this: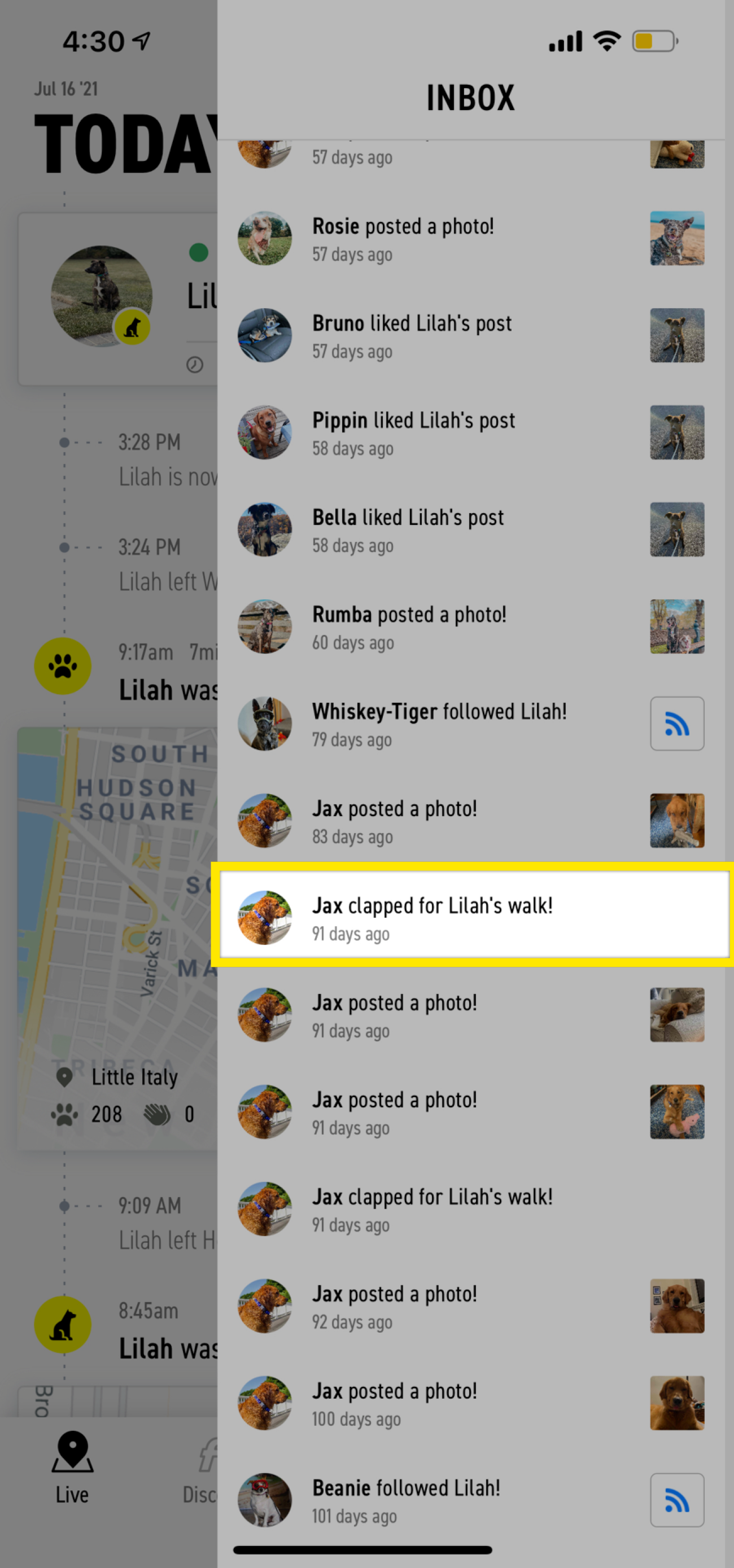 There will also be a clap icon on the bottom of the walk card with a number next to it, this indicates how many of your pup pals have clapped for this walk: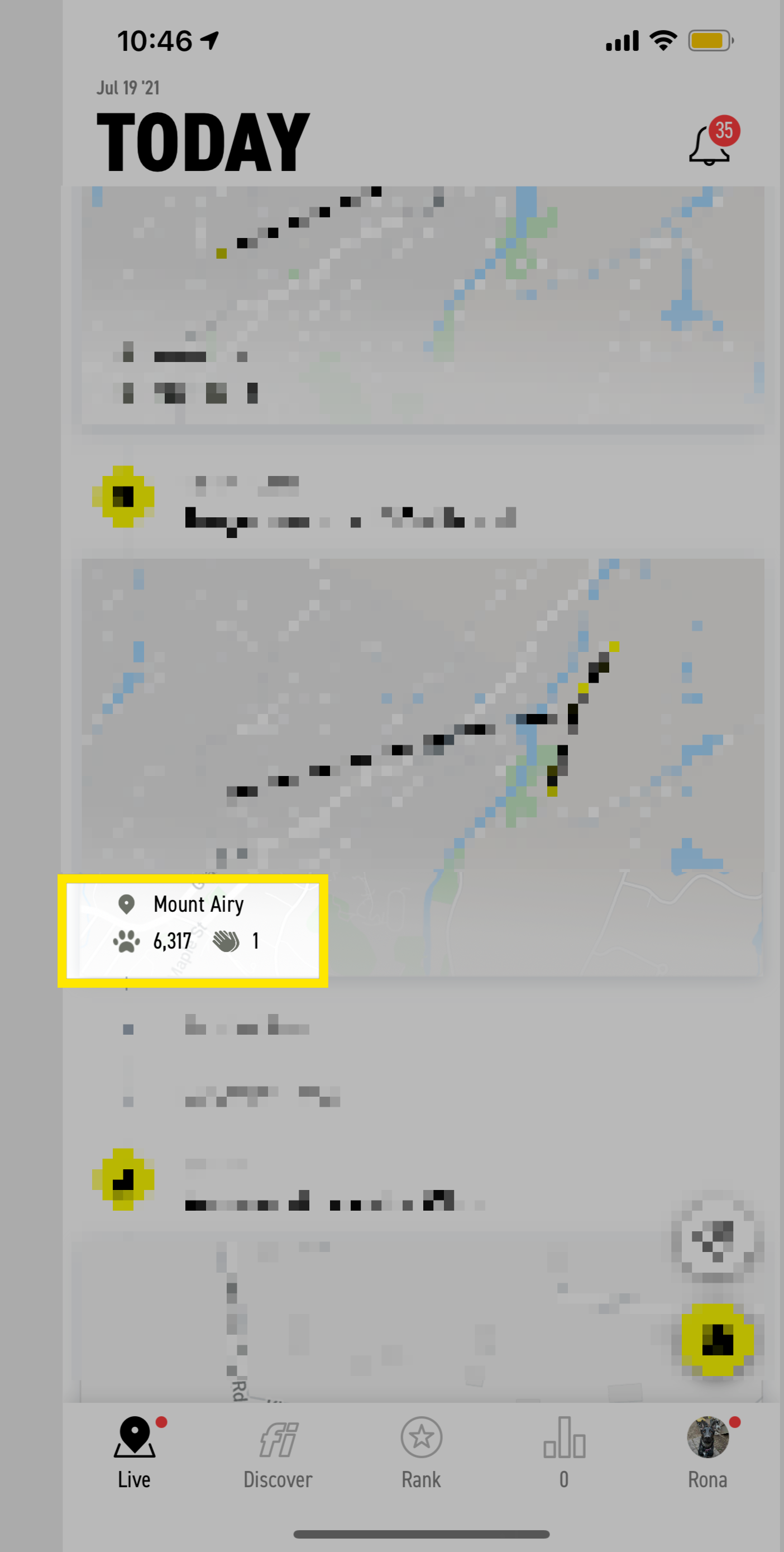 When you click on a walk card, it will say the number of claps next to the other walk information: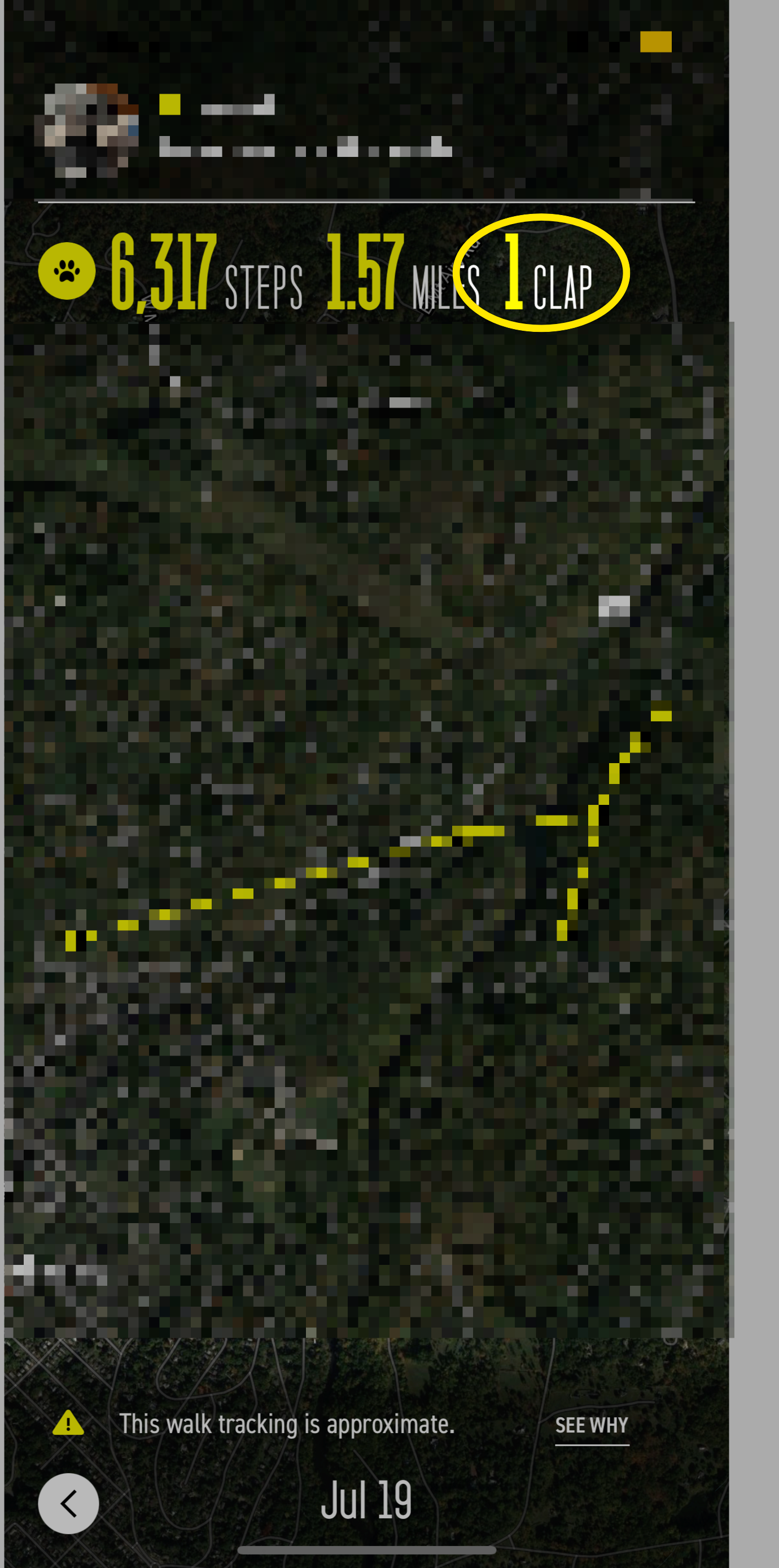 Are all walks clappable?
No - a walk must have 20% (or more) of your daily step goal in order to be clappable; if less than 20% of your daily step goal is reached during a walk, it will not appear as clappable to your followers.
Additionally, your pup's step goal must be 10,000 or higher, walks completed by dogs with step goals below 10,000 will never be clappable.