Understanding Walk Activity 101 
Walks are identified on the Fi app with a paw print icon, and are the only activity that tracks miles for you pup. A walk activity card will look like this within the Fi App: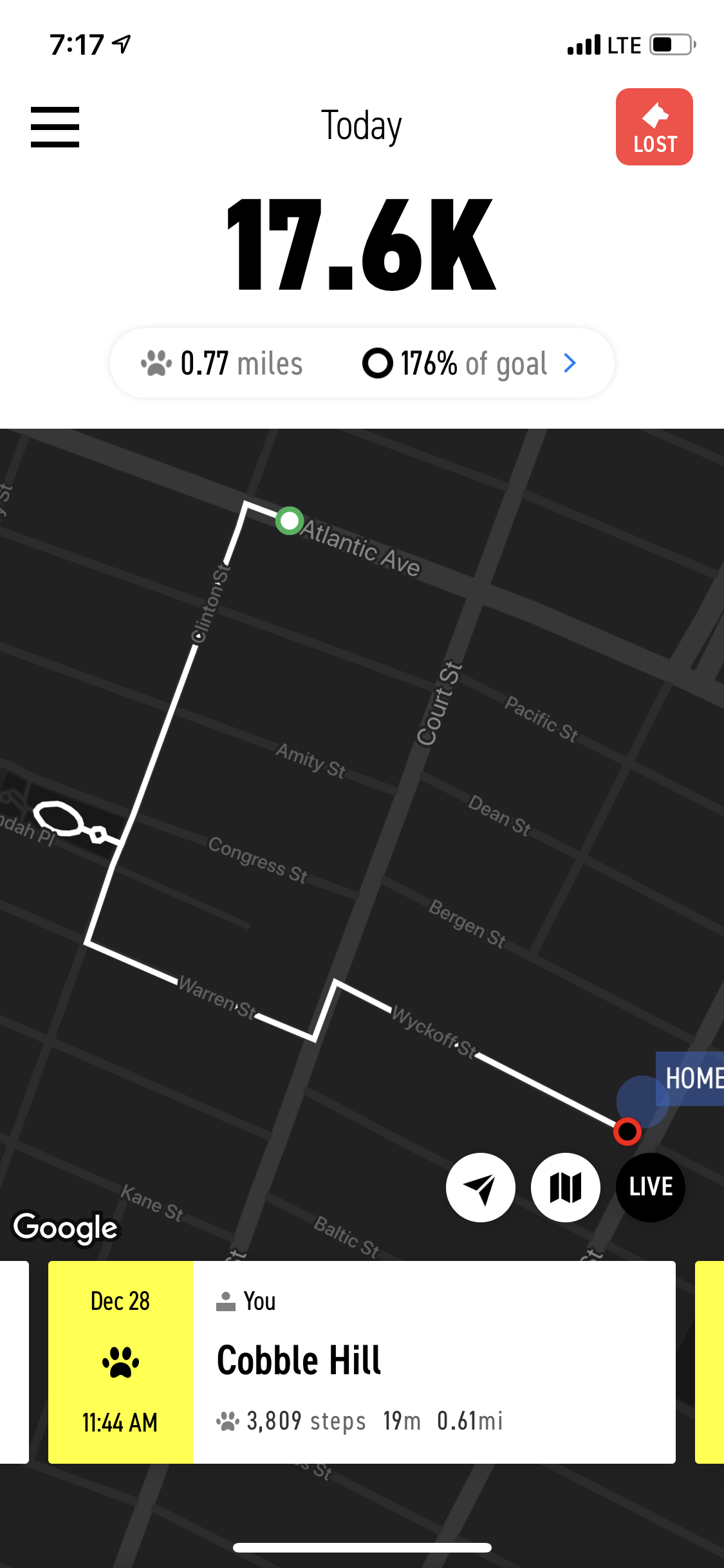 The Activity Card will note:
The date of the walk: December 28th
The time the walk began at: 11:44 am
What owner the collar was paired with, if any: You
The neighborhood the walk took place in: Cobble Hill
Total steps earned: 3,809
Length of walk in time: 19 minutes
Total mileage covered: 0.61 miles 
Walk activities are captured when there is activity and change of location outside of a safe zone, with a green dot to indicate the beginning point, a red dot to indicate the end point, and the path walked in between. Walks can be broken into segments if there is a rest period during the walk. Depending on your Alert Settings & Notifications you will get different push notifications regarding a walk activity. 
For the most accurate route tracking, Fi recommends carrying your smartphone with you on yours and your dog's walks, with the Fi app open in the background of your device (see: How to improve Fi App Mobile Connectivity). If someone else is walking your dog, we recommend having them carry their smartphone, as well, and joining your account as an 'Owner.' (See Multiple Owners)
Viewing Previous Walks
You can swipe left and right to toggle between activity cards (see: Activity Tracking) 
Walk Troubleshooting
Walks that are captured on GPS will not be accurate. If you don't take your smartphone device with you when you walk your dog, the Fi collar will power GPS, keep in mind, however, on its own, GPS is:
Fairly inaccurate - about 50-60 ft accuracy for each location report due to GPS technology (independent of Fi) 

on GPS the Fi collar will try to look for a location once every 5 minutes (to preserve battery) 

Battery intensive (see: Battery Life)
This is an example of a walk captured on GPS: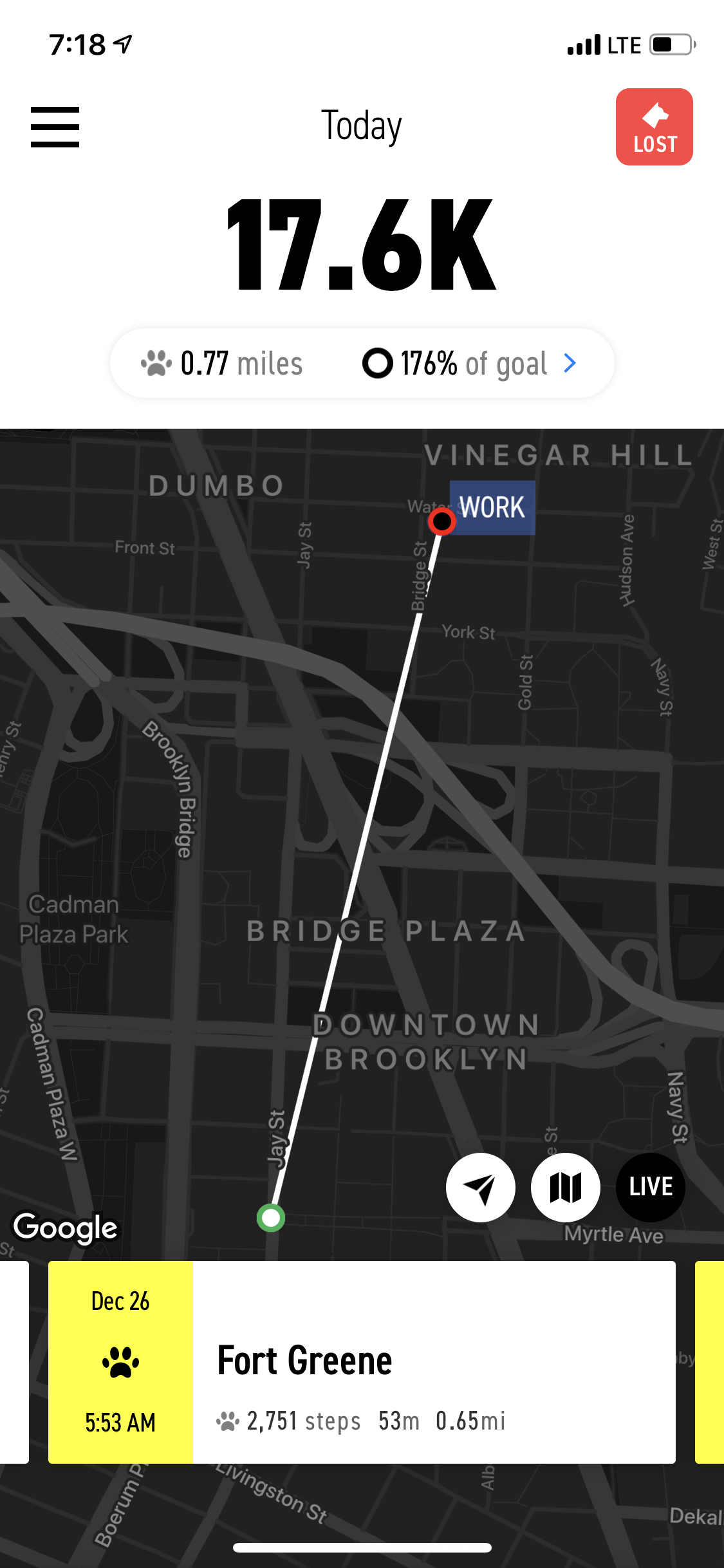 These walks can be identified by two key factors:
 No owner is listed 
The walk path will not follow streets, and will cut through roads